产品展示

网站首页 > 产品中心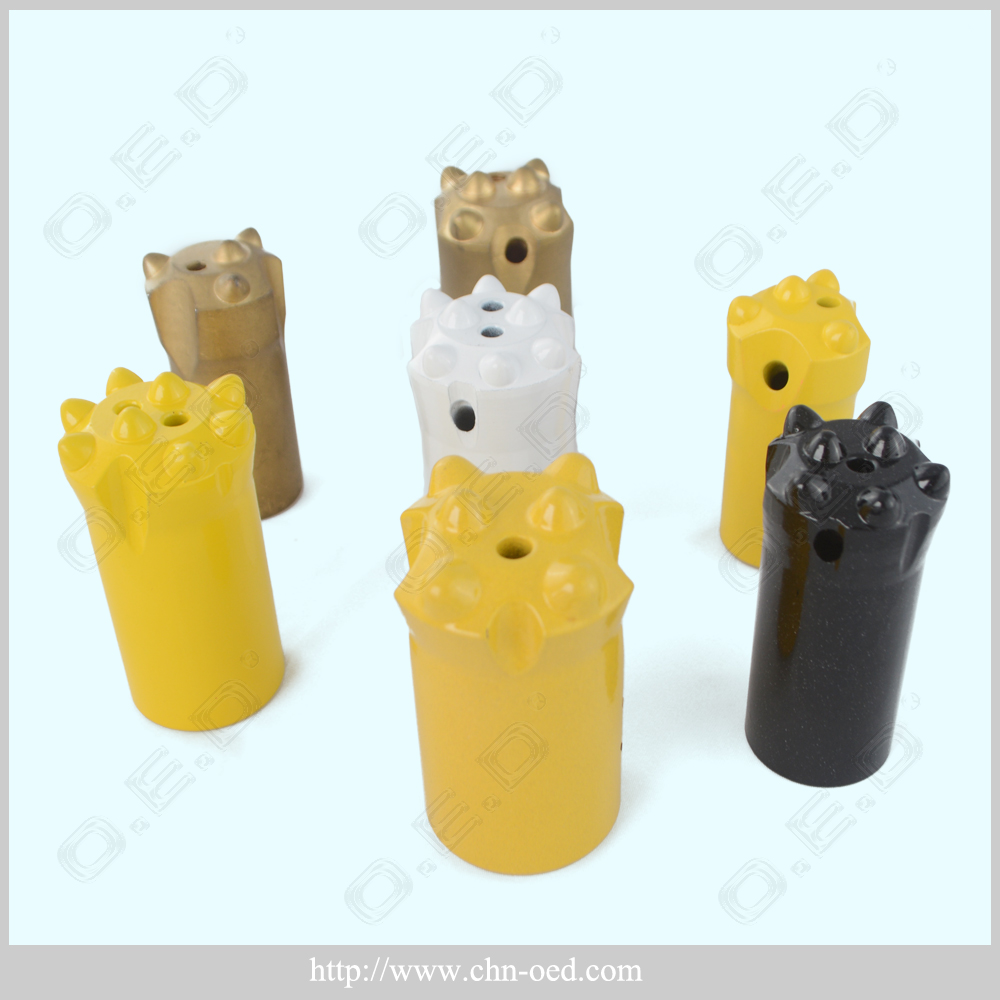 小球齿钻头
产品编号:2017108171533
产品描述:8 buttons 7degree/12degree tapered rock drilling tools 7 buttons 7degree/12degree tapered rock drilling tools Tapered button drill bit 32mm, 34mm, 36mm, 38mm, 41mm and 43mm tapered Button Bit for the H22 and H25 High quality taper button bit for rock drilling 7 degree 32mm tapered ballistic button bit for rock bomb 30-42mm 7/11/12 Degree Jack Hammer Rock Drilling TaperButton Bits Button bit, 7 degree Tapered button bit, Hex19/ Hex22/ Hex25 tapered rod bit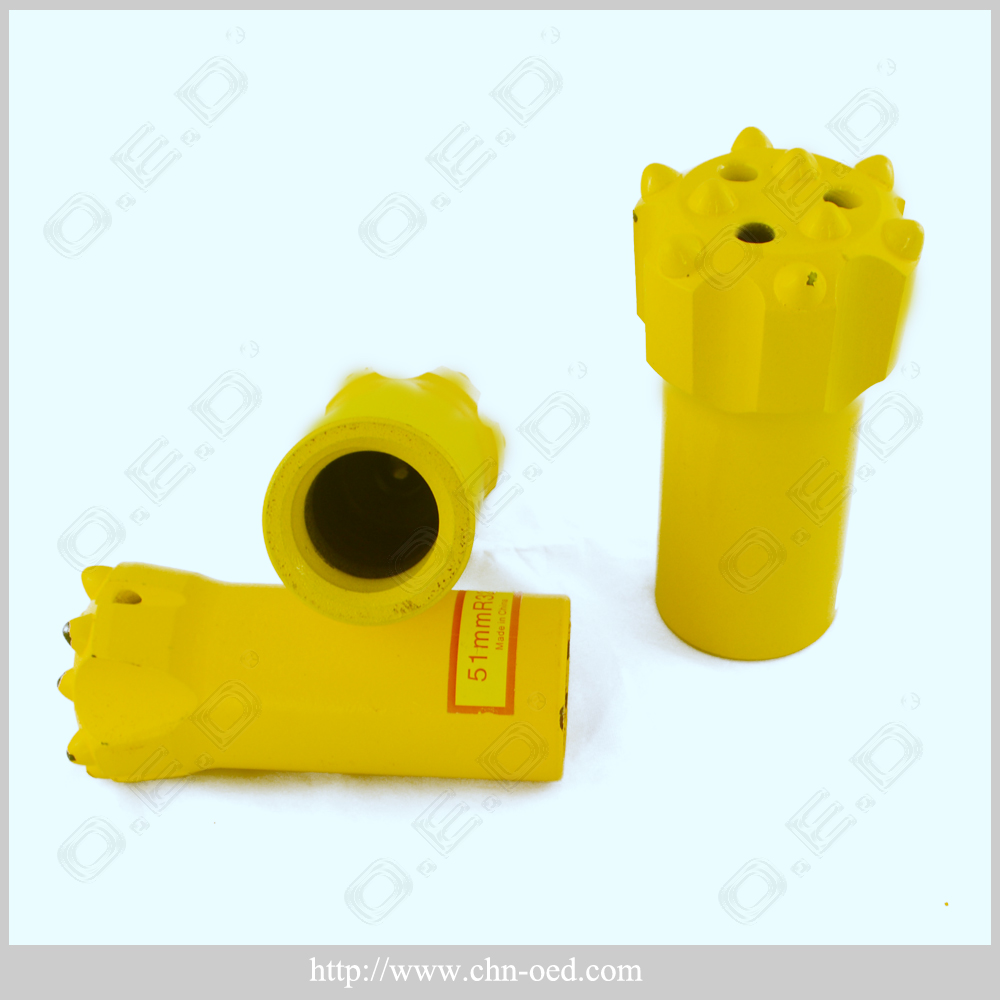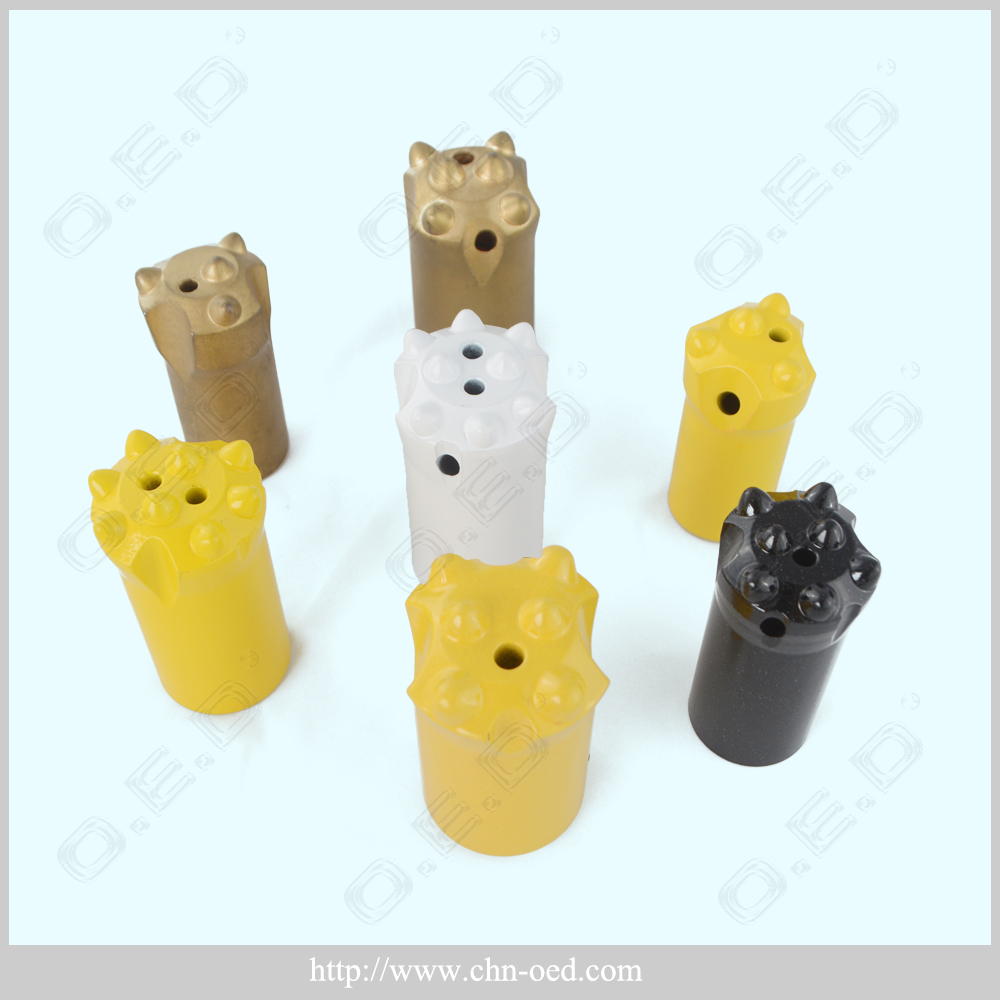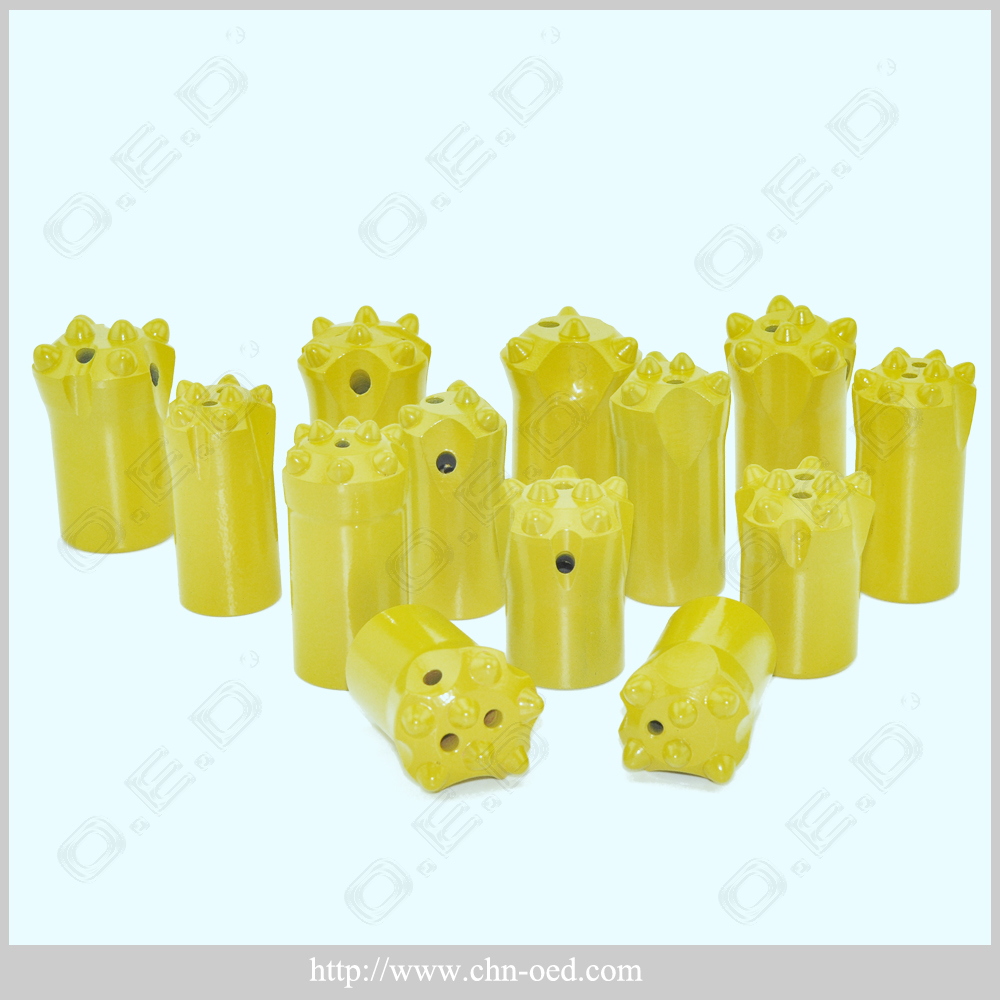 8 buttons 7degree/12degree tapered rock drilling tools
7 buttons 7degree/12degree tapered rock drilling tools
Tapered button drill bit
32mm, 34mm, 36mm, 38mm, 41mm and 43mm tapered Button Bit for the H22 and H25
High quality taper button bit for rock drilling
7 degree 32mm tapered ballistic button bit for rock bomb
30-42mm 7/11/12 Degree Jack Hammer Rock Drilling TaperButton Bits
Button bit, 7 degree Tapered button bit, Hex19/ Hex22/ Hex25 tapered rod bit
Feature of the taper button bit:
Premium designs and steel and premium tungsten carbide inserts, offers industry leading strength and penetration rates for more productivity, excellent straightness and hole clean quality, get max drilling performance for rock drill with long life to save up fuel cost rate.
We can design and manufacture according to customers' samples or drawings of the Bit Dia., No. of air / water holes, carbide button shape and the face shape. Our button bit is made with high quality of best quality alloy steel bar and tungsten carbides, through heat treatment so that it can withstand the toughest rock drilling demands, and transmit intensive impact energy into the rock with the least possible loss of energy. Comparing with tapered chisel bits and tapered cross bits, button bits has higher technology, much longer primary drilling time and higher drilling efficiency. According to the tungsten carbide insert, tapered button bits can be divided into the types of hemispherical, conical and parabolic button, etc.
(1)Taper angle: 4°,4°46″,6°,7°,11°,12°
(2)Models: chisel/cross/button bit
(3)Dia:20-45 mm
(4)Button bit shape: spherical/parabolic
(5)Socket inside dia:15/19/22/25mm
Diameter
MM

Taper degree

Button Diameter

No. of Buttons

No. of Centre Buttons

Part No.

28

4°46′, 6°, 7°,11°,12°

19

4、5、6、7、8

1、2

Qb28-ad

30

4°46′, 6°, 7°,11°,12°

19、22

4、5、6、7、8、9

1、2、3

Qb30-ad

32

4°46′, 6°, 7°,11°,12°

19、22

4、5、6、7、8、9

1、2、3

Qb32-ad

34

4°46′, 6°, 7°,11°,12°

19、22

4、5、6、7、8、9

1、2、3

Qb34-ad

36

4°46′, 6°, 7°,11°,12°

19、22

4、5、6、7、8、9

1、2、3

Qb36-ad

38

4°46′, 6°, 7°,11°,12°

19、22、25

4、5、6、7、8、9

1、2、3

Qb38-ad

40

4°46′, 6°, 7°,11°,12°

19、22、25

4、5、6、7、8、9

1、2、3

Qb40-ad

42

4°46′, 6°, 7°,11°,12°

19、22、25

4、5、6、7、8、9

1、2、3

Qb42-ad